I recently celebrated my daughter's second birthday and I wanted to share a fun twist on the traditional fruit tray often served at parties and gatherings. Fruit Kabobs.
Simple, handy and easy to make. Grab your favorite fruits and get the party started.
Fun Fruit Kabobs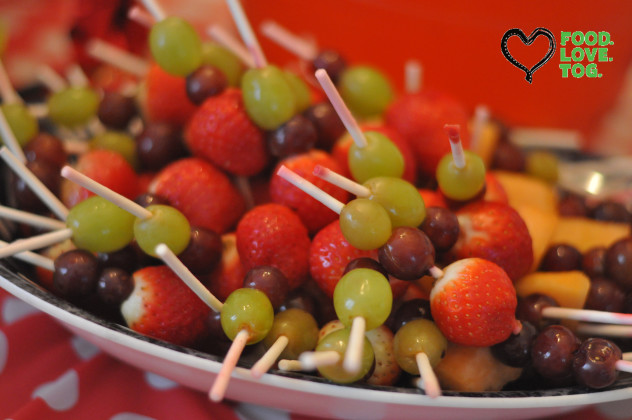 A fun, kid friendly, alternative to the traditional fruit tray.
Ingredients
Cake Pop skewers (I estimated 2-4 skewers per person)
15 Strawberries Washed with all greenery removed.
15 Diced Watermelon Cubes
15 Medium Diced Cantaloupe Cubes
45 Green Grapes Washed
45 Red Grapes Washed
Instructions
Insert Two grapes on each cake pop skewer top with Strawberry, Watermelon or Cantaloupe alternating until all skewers are filled.
Chill and serve with yogurt dip.
Notes
Kabob skewers can be made up to 12 hours before the shindig.
Fruit selection is up to you. I chose fruit that my daughter enjoys, and that you can typically find in a fruit tray.